2017 Sublimation Elevator Marketing Conference and Easy Elevator Purchasing Program Conference
---
 On March 5th and 6th, 2017, the 2017 Marketing Conference of Sublimation Elevator was held in Beijing. Nearly 400 VIPs attended the meeting, including Luo Haimin, Chairman of Shenghua Elevator, Wei Shujuan, General Manager of Xuzhou Plant, Shu Weixi, General Manager of Beijing Plant, Tong Guowei, Technical Director, Fu Changyou and Duan Hongli, Marketing Director, Huai Ruiying, Wang Wei, Ding Deping, Director of Public Works Group, together with people from all over the country. The heads of sales agencies from all over the world gathered together to make concerted efforts to plan the marketing development plan in 2017.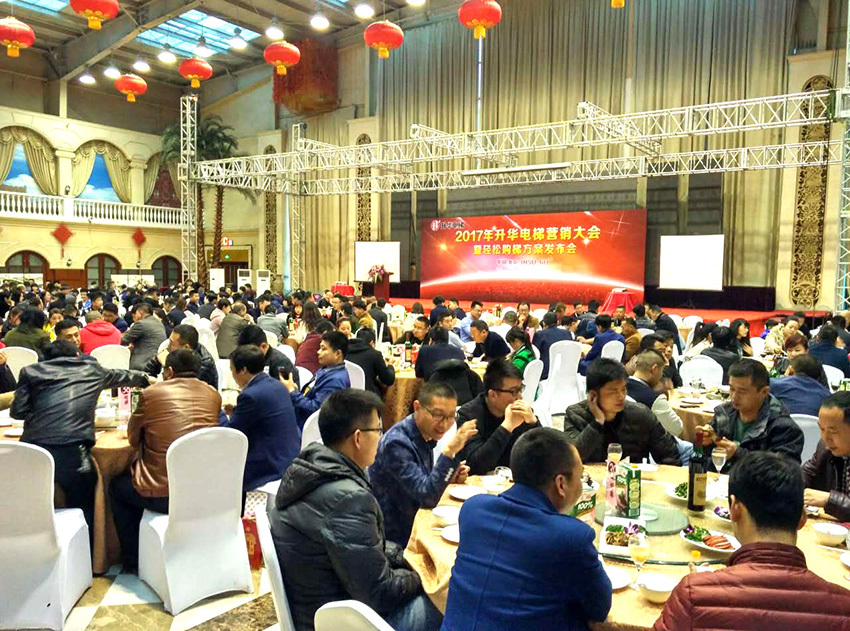 On the evening of March 5th, Shenghua Elevator held a large-scale dinner, and the heads of sales agencies from all over the world were welcome to come. The on-site lottery activities pushed the atmosphere of the dinner to a climax again and again.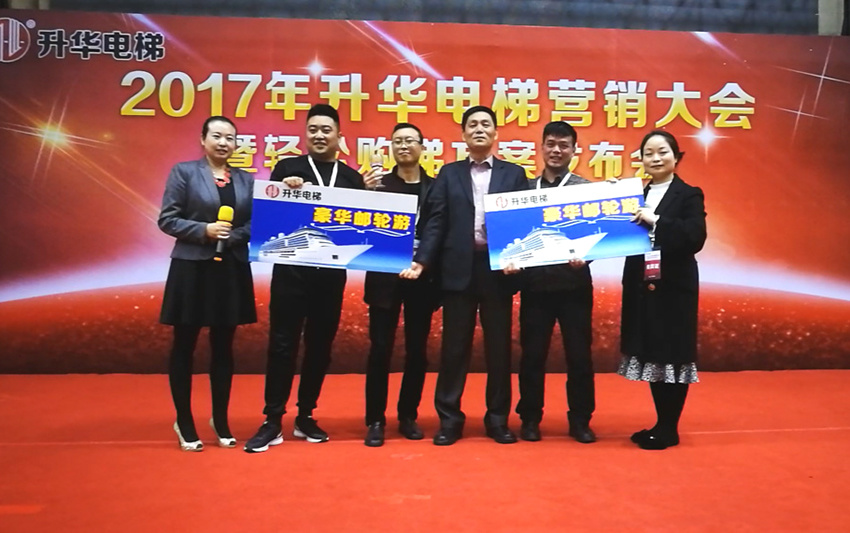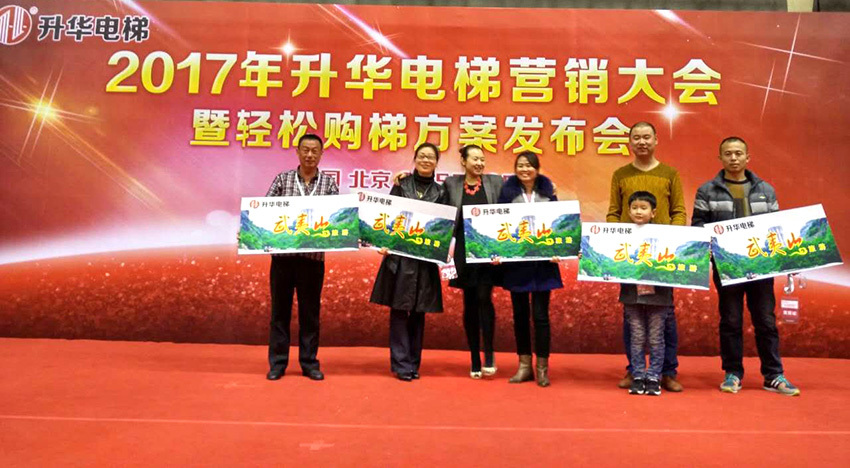 On the morning of March 6th, the marketing conference officially started. The person in charge of the company introduced the product advantages, preferential prices and perfect marketing plan to the distinguished guests in detail, so that customers can understand the convenience and speed of "easy purchase of elevators". In 2016, the overall industry was sluggish, but with the joint efforts of Shenghua Elevator and all sales agents, our sales, production scheduling and shipments all increased year-on-year. At the same time, the headquarters has strengthened the management of the public works of each branch, formulated the charging standards for project contracting, and strictly reviewed the system, which also reduced various costs. Sublimation Elevator's popularity and influence have been greatly improved.