As a key investment attraction project in Qinghai Province, Shenghua Elevator held a grand foundation stone laying ceremony in Xining National High-tech Development Zone on the morning of December 12, 2017. Leaders at all levels of Xining City and High-tech Zone, chairman of Shenghua Elevator Group, senior management and employee representatives witnessed the grand ceremony.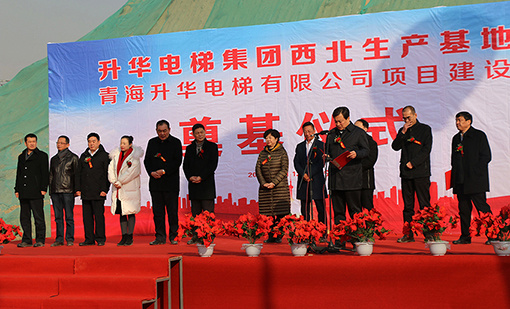 Xining is the political, economic, cultural, educational, transportation and communication center of Qinghai Province. It is an inland open city identified by the State Council, the eastern gateway to the Qinghai-Tibet Plateau, and the only way to go through the ancient "Silk Road" South Road and the "Tang-Fan Ancient Road". It is also an important node for the integration of the Northwest into the Belt and Road.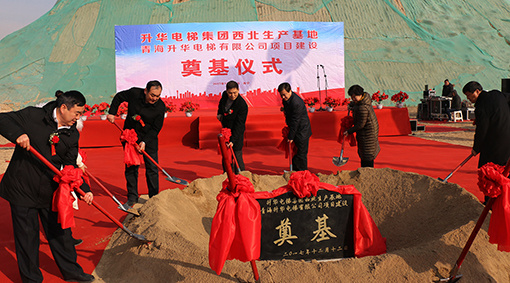 Shenghua Elevator Group invested in the construction of a new production base here, based in Qinghai and radiating the northwest, which is an important measure to keep up with the national strategy of the Belt and Road. The project took only 60 days from the initial contact to the conclusion of the cooperation agreement, the completion of the company registration and other related matters, and the groundbreaking ceremony was officially held today, which fully reflects the highly consistent and efficient work style of the cooperation between the two parties. Xining High-tech Zone's determination to introduce the sublimation elevator project.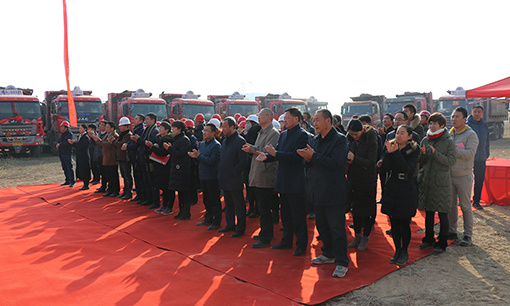 The Northwest Production Base of Shenghua Elevator Group plans to cover an area of 200 mu. It is expected to be completed and put into operation by the end of 2018. After the project is completed, it will form a Northwest Elevator Production Base that integrates technology research and development, intelligent automated production, personnel training, and enterprise display, and will also become an elevator in Northwest China. The highland of the industry also reflects the determination of Shenghua Elevator Group to become bigger and stronger and the belief of strengthening the industrial power.
The successful holding of the groundbreaking ceremony marks the official start of the construction of the Northwest Production Base of Shenghua Elevator Group.